Planning Networking, Telecommunication, And Electrical Services For Your Norfolk Property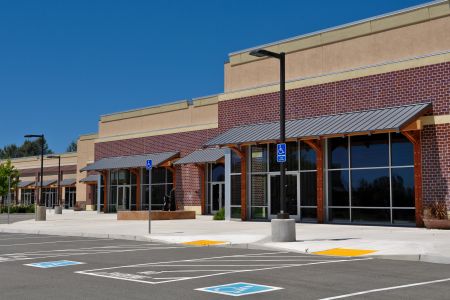 Whether you're planning efficient electrical services for your new construction project, modernizing your existing telecommunications system for a public property, or installing a cutting-edge networking system for your Norfolk business, having a general contractor on your team can make all the difference when it comes to quality results. A qualified Norfolk general contractor will have the experience, knowledge, and expertise to ensure that your system is tailored to meet your power and connectivity needs.
As the saying goes, prior planning prevents poor performance. Let's take a look at a few professional tips for planning your networking, telecommunication, and electrical services.
Electrical Services
A general contractor will be able to walk you through the planning process to ensure that you have the right electrical services to meet the needs of your building. They'll review the layout of your building, discuss the placement of your outlets and fixtures to address any special requirements, and ensure that all electrical systems comply with building codes and industry standards.
From electrical services planning to implementing cutting-edge solar technology to retrofitting your existing grid to bring your property into compliance, your general contractor will be able to create the right system to meet your needs.
Telecommunications
A general contractor should have the expertise to understand your expectations and provide you with the right telecommunications system to meet your needs. Having a telecommunications plan in place will ensure that your system meets all parameters to provide you with the right infrastructure to keep your business running smoothly.
Whether you use your telecommunications system for order processing, customer support, or scheduling, your general contractor has the inside track on the latest cutting-edge technology to provide you with the best system for managing your business.
Networking
A general contractor can put you in touch with your network by installing quality communications equipment, routers, wiring, and more to keep your business, commercial property, or public facility online and on track for success. Talk with your general contractor about your bandwidth needs, your network design, and any special requests you may have to ensure a custom-tailored network that will keep your property running smoothly.
Be sure to ask about added network security features to protect your information and keep your network at peak performance.
A Norfolk GC Offering Quality System Installations To Keep Your Business Running
BBRM Norfolk Partners LLC is the local minority-owned general contractor serving the Norfolk area that you can trust to install quality telecommunications, networking, and electrical systems that keep your business running efficiently. Our team of skilled professionals can retrofit or modernize your existing systems or plan and install a system for your new construction project that is customized to meet your needs.
Electrical Systems
Telecommunication Systems
Fire Alarm Installations
Alarm & Security Systems
Surveillance Systems
Networking Systems
Smoke & Carbon Monoxide Detectors
If you've been looking for a general contractor for your Norfolk construction project, give the pros at BBRM Norfolk Partners LLC a call today at 757-520-0378 or use our easy online form to request a consultation for general construction, building, and renovation services in the Norfolk area. Schedule a Consultation Today & Speak to a Construction Management Professional