Richmond's Leading General Contractor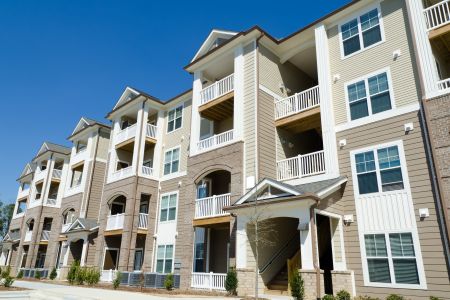 BBRM Norfolk Partners LLC is the trusted minority-owned general contractor in Richmond that you can rely on to complete your construction project on time and on budget. We offer expert construction services for residential, commercial, and government properties in the Richmond area.
General Construction
Design & Build Services
Electrical System Planning & Installation
Solar Power
Surveillance & Security Systems
Telecommunications & Networking Services
Construction Management & Administration
Whether you need a general contractor to start your design & build project at square one, want to ensure that your business is squarely secured, or want to reimagine your town square, the pros at BBRM Norfolk Partners LLC have you covered. To request a consultation, call the experienced experts at BBRM Norfolk Partners LLC today.
Quality Commercial Construction For Your Richmond Project
At BBRM Norfolk Partners LLC, we provide all aspects of commercial construction services for businesses, developers, and government agencies. No matter how large or small your project is, we have experience with multi-faceted commercial projects, retrofitting existing spaces, or creating custom-tailored systems to fit the needs of your commercial property. BBRM Norfolk Partners LLC offers the highest level of quality and results that will exceed your expectations.
Fire Alarm Installation & Security Systems For Richmond Property Protection
The need for safety and security is highlighted now more than ever, and the pros at BBRM Norfolk Partners LLC offer a variety of services to meet your needs, including:
Smoke Detectors
Carbon Monoxide Detectors
Security Systems
Surveillance Systems
Fire Alarm Installation
Door & Window Alarms
BBRM Norfolk Partners LLC is the general contractor you can count on for professional system installation, retrofitting, and modernization to meet your needs. We'll custom-tailor our designs to meet the unique needs of your home, business, or public property and give you the peace of mind you're looking for when it comes to protecting your Richmond property.
Electrical Services & Telecommunications For Power & Connectivity
BBRM Norfolk Partners LLC rises to the challenge of providing expert electrical services, networking, and telecommunications services to meet the needs of our clients in the Richmond area. From planning an efficient electrical system for your new construction project to retrofitting your existing system with cutting-edge solar technology to improving your network and communications systems to maximize your company's performance, our team of skilled professionals will provide you with an exceptional customer experience and results that will exceed your expectations.
Building A Strong Richmond Community
Richmond is Virginia's capital city, and we're proud of our culture, food, natural surroundings, and eclectic mix of people. From dining at our world-renowned restaurants to white-water rafting to our phenomenal museums and festivals, it's easy to see why people are ready to build in Richmond. We're proud to be a part of the Richmond community as we work with other minority-owned businesses to help them grow and thrive and help build a strong Richmond community for all of us to enjoy.
If you're considering a construction project in the Richmond area, BBRM Norfolk Partners LLC is the local general contractor you can trust for quality. Use our online form to request a consultation or give us a call today at 757-520-0378. Schedule a Consultation Today & Speak to a Construction Management Professional