About BBRM Norfolk Partners LLC - Norfolk Construction Services By Experienced Professionals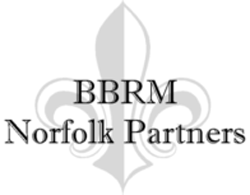 BBRM Norfolk Partners LLC is the trusted general contractor in Norfolk that you can count on, for quality construction services. Our minority-owned business specializes in general construction services, electrical contracting, networking, security systems, and more for residential, commercial, industrial, and governmental clients throughout the Norfolk, VA area.
Whether you're looking for design & build services to bring your ideas to life, remodeling and retrofitting construction services for your existing commercial property, or complete modernization of your older municipal facility, our team of highly-qualified and extensively experienced professionals is here to assist you every step of the way. Use our online form to request a consultation from BBRM Norfolk Partners LLC today.
Minority-Owned Construction Services - Building Strong Communities In Norfolk
BBRM Norfolk Partners LLC is proud to be a minority-owned business serving the Norfolk, VA area, and our strategic partnership of qualified and experienced professionals allows us to help other minority-owned businesses grow and thrive. BBRM Norfolk Partners LLC has a reputation for being a true champion for the City Of Norfolk and the neighboring areas, and brings our extensive knowledge and capacity for quality construction services to enhance any construction project.
We're focused on building a culture that recognizes, respects, and values differences while mentoring a diverse variety of Norfolk businesses. Through our years of experience and commitment to our community, we can ensure the future of an inclusive construction services industry.
Construction Services We Provide In The Norfolk Area
BBRM Norfolk Partners LLC is proud to provide a wide range of construction services for residential, commercial, and administrative projects in the Norfolk area. From re-designing a town square to starting from square one to build your dream home to ensuring that your business is squarely secured, we have a service to meet your needs.
General Construction
Design & Build Services
Security Systems & Fire Alarm Installations
Solar & Electrical Services
Construction Management & Administration
Telecommunications & Networking Services
If you've been looking for a general contractor for your Norfolk area project, call us today at 757-520-0378 to schedule a consultation. You can always count on us to uphold the highest standards of quality at BBRM Norfolk Partners LLC.
Construction Services For Norfolk Government Contracts
BBRM Norfolk Partners LLC understands the requirements and regulations for government contracts, and we offer competitive bids structured to deliver unmatched quality on all of our projects. We work well in collaborative situations and have a highly-trained professional team ready to assist administrative entities on all aspects of construction services at the local, state, and federal levels.
We have the qualifications and credentials to meet all requirements for minority-owned general contractors and can provide construction management and administration services for large-scale and complex projects.
Electrical Contractor Services
BBRM Norfolk Partners LLC rises to the challenge of providing expert electrical contractor services for our Norfolk customers. From electrical system planning to solar system implementation to retrofitting your existing electrical grid, our team of skilled electrical contractors will work hard to earn your trust and provide you with a customer experience that is unmatched. We're proud to serve Norfolk area homes, businesses, government properties, and more with the highest standards of quality and customer service. Schedule a Consultation Today & Speak to a Construction Management Professional