Security Systems To Safeguard Your Norfolk Property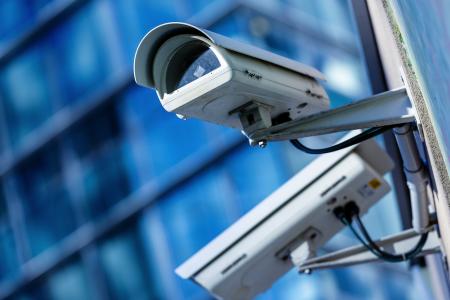 Maintaining the safety and security of your Norfolk home, business, or commercial property is easy when you leave the installation and maintenance of your security systems to the pros at BBRM Norfolk Partners LLC. We offer the latest in cutting-edge surveillance, security systems, and networking technology to give you the quality you're looking for and the peace of mind you deserve.
BBRM Norfolk Partners LLC is the trusted minority-owned general contractor for Norfolk and the surrounding communities that you can rely on for quality workmanship and results that will exceed your expectations. Give us a call today or contact us using our online form for a free consultation.
Alarm Installation & Surveillance Systems
Alarm system installation & surveillance systems send a clear message to would-be intruders that you mean business. We install a wide range of alarm systems to protect your home or bring your commercial property into compliance, including:
Fire alarms
Smoke detectors
Security alarms
Door & window sensors
Carbon monoxide detectors
Interior & exterior surveillance systems
From ensuring your home is squarely secure to creating an integrated security system beginning at square one to providing guarded surveillance for your town square, the pros at BBRM Norfolk Partners LLC have a security system to meet your needs.
Electrical Contractor Services & Electrical Planning
At BBRM Norfolk Partners LLC, we rise to the challenge when it comes to providing expert electrical contractor and electrical planning services for your Norfolk property. Our team of skilled professionals has experience in retrofitting outdated systems, installing new components for your existing electrical system, or planning your system from square one to ensure maximum efficiency and maximum return on your investment. We're proud to serve the greater Norfolk area with quality electrical contractor services to keep your security system performing properly for your peace of mind.
Norfolk's Minority-Owned Security Systems Specialist
BBRM Norfolk Partners LLC is consistently involved in our Norfolk community, and we're proud to partner with and mentor other minority-owned businesses to bring diversity to our industry and help other small businesses grow and thrive. We're focused on building a culture that values and respects differences while providing education and opportunity to our community.
Our strategic partnership with qualified and experienced professionals benefits homeowners, business owners, and government projects that benefit our community. Support our local business by calling us today at 757-520-0378 for a free consultation.
Quality Construction Services For Norfolk
The general construction specialists at BBRM Norfolk Partners LLC offer a broad variety of residential, commercial, and government construction services to meet your needs with services that include:
General contracting & general construction
Design & build services
Installation of security systems & surveillance
Smoke detector & fire alarm installations
Telecommunications & networking systems
Construction management & administration
Electrical services & solar power
At BBRM Norfolk Partners LLC, we have the qualifications and credentials that meet all requirements for minority-owned general contractors and can provide construction services for your Norfolk project no matter how large, small, or complex. Give us a call today at BBRM Norfolk Partners LLC to request a consultation for your Norfolk area construction project, or use our easy online form to contact the pros at BBRM Norfolk Partners LLC. Schedule a Consultation Today & Speak to a Construction Management Professional