Experienced General Contractor Serving Arlington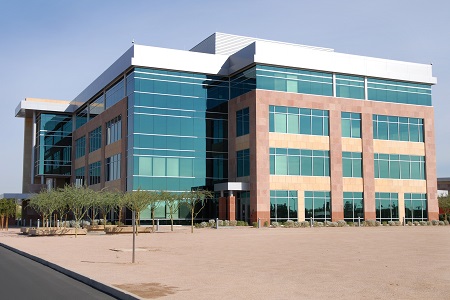 The experienced general contractor you can trust for your Arlington construction project is BBRM Norfolk Partners LLC. Minority-owned BBRM Norfolk Partners LLC is a strategic partnership of highly-qualified and extensively experienced minority contracting companies and we've got the skills and knowledge to complete your project on time and on budget.
Our skilled professionals can tackle any project - from simple residential renovations to complex commercial construction projects to modernizing your public building's telecommunications system. If you've been looking for a general contractor, give us a call today to schedule a consultation.
A Trusted Arlington GC For Your Commercial Construction Project
At BBRM Norfolk Partners LLC, we work will all types of businesses, public works, and commercial projects. No matter how small or how complex the project may be, it's our mission to meet the unique needs of every client by providing superior services and quality results.
Our diverse team of commercial construction professionals holds numerous certifications and designations that serve as a testament to their level of skill and professional expertise. Whether you need design and build services to start your commercial construction project at square one or are looking for an Arlington general contractor to revitalize your town square, you can count on the pros at BBRM Norfolk Partners LLC for the highest level of quality.
Fire Alarm Installation & More For Your Arlington Property
There are many different types of security and alarm systems available on the market today, and the pros at BBRM Norfolk Partners LLC can help you choose the right systems to ensure the safety and security of your Arlington property. We're proud to offer top-quality design and installation services for
Fire Alarms
Security Systems
Surveillance Systems
Carbon Monoxide Detectors
Smoke Detectors
Now more than ever, keeping your home, business, or public property secure is so important. Trust your Arlington property's safety systems to the specialist at BBRM Norfolk Partners LLC to ensure quality results.
Why Choose BBRM Norfolk Partners LLC For Your Arlington Project?
BBRM Norfolk Partners LLC is a minority-owned general contractor serving the Arlington, VA area, and we're proud to provide opportunities for other minority-owned construction businesses to grow and thrive. We're focused on building a culture that recognizes and respects our differences and values the commitment to our community that we all share.
If you've been looking for a reliable general contractor for your residential, commercial, government, or green building project, you can trust the experts at BBRM Norfolk Partners LLC. Give us a call today at 757-520-0378 or request a consultation using our easy online form.
Building Our Arlington Community
Arlington, VA is recognized as one of the best cities to live in America by national publications, but for those of us who live and work here, it comes as no surprise. At BBRM Norfolk Partners LLC, we're committed to building our Arlington community, and we offer a wide array of quality services to meet your needs.
Residential Construction
Commercial Construction
Design & Build Services
Security & Surveillance Systems
Fire Alarm Installations
Construction Management & Administration
Telecommunications & Network Design & Installation
Arlington has long been known as the home of the Pentagon, Arlington National Cemetery, and memorials to the bravest and best, and at BBRM Norfolk Partners LLC, we're proud to be a part of its continued growth. Call BBRM Norfolk Partners LLC today to request a consultation for your Arlington project - we're here to assist you every step of the way. Schedule a Consultation Today & Speak to a Construction Management Professional