Your Norfolk General Construction, Security, Solar & Networking Experts
BBRM Norfolk Partners LLC is a strategic partnership of highly qualified and extensively experienced minority contracting companies headquartered in Norfolk, Virginia, At BBRM Norfolk Partners LLC, we're the trusted local general contractor you can count on, specializing in general construction, electrical contracting, networking, and fire alarm and security installations.
Our skilled professionals are experienced in all aspects of residential, commercial, industrial, governmental, and green building projects. As a minority-owned general contractor serving the Norfolk area, we focus on understanding the perspective of our customers and providing innovative solutions to meet your needs.
We have extensive experience as a general contractor for government entities, completing projects at the local, state, and federal levels. Whether you're looking for help with your commercial construction project, need electrical remodeling and retrofitting for your Norfolk home, or are modernizing your municipality's public facilities, BBRM Norfolk Partners LLC is the general contractor you can count on for the highest standards of quality.
Why BBRM Norfolk Partners LLC?
AtBBRM Norfolk Partners LLC, we focus heavily on offering competitive bids while delivering unmatched quality on all of our projects. Our team of skilled professionals works well with other contractors and we're highly organized, efficient, and ready to bring your project in on time.
We are constantly involved in reducing our company's carbon footprint, working to educate and improve the local workforce, and providing opportunities for personal growth through employee inclusion and diversification. With our focus on precision and quality workmanship, it's easy to see why BBRM Norfolk Partners LLC is the trusted general contractor for Norfolk and the surrounding areas.
General Construction Solutions
Whether you're restoring an old home or building a new commercial project, BBRM Norfolk Partners LLC is the general contractor you can count on for quality. We'll oversee your general construction or remodeling project from start to finish to ensure results that meet the highest standards for quality.
We provide all aspects of general residential and commercial construction at BBRM Norfolk Partners LLC. From designing your project to construction management and administration to providing security system installations to protect your property, we have a service to meet your needs.
At minority-owned BBRM Norfolk Partners LLC, we're proud to work with and mentor other local businesses to promote growth within the industry and utilize their skills for the betterment of our community. If you've been looking for a go-to general contractor for your general construction project in the Norfolk area, give BBRM Norfolk Partners LLC a call today!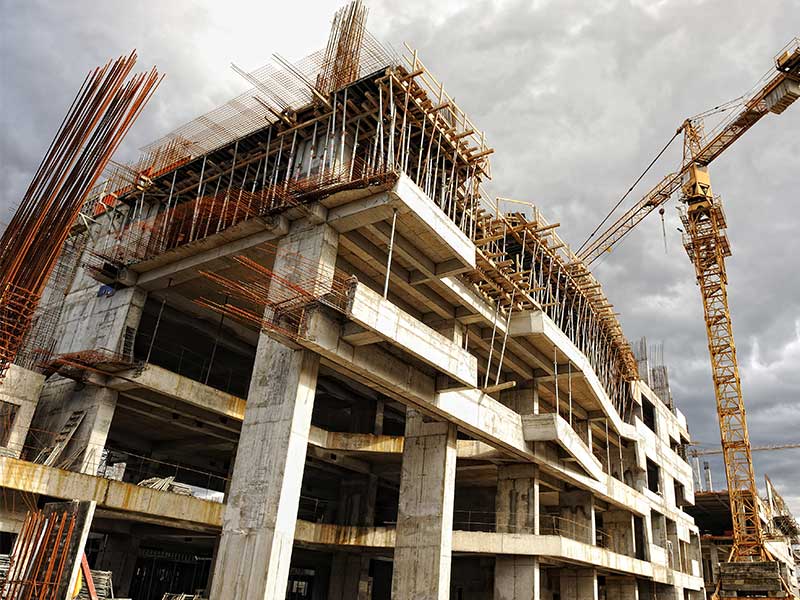 Electrical Construction Solutions
We rely on electricity to power our world, and electrical power is an indispensable part of our lives. At BBRM Norfolk Partners LLC, we offer a wide range of residential and electrical construction solutions to meet your needs.
BBRM Norfolk Partners LLC is always ready to rise to the challenge when it comes to providing expert electrical services for our customers. Our experienced team of skilled electrical contractors is here to earn your trust and provide you with a customer experience that is second to none.
From electrical system planning to solar power upgrades, BBRM Norfolk Partners LLC has the experience and expertise to get the job done right. When it comes to powering your home, business, or commercial property, our cutting-edge electrical installations will give you the maximum return on your investment and efficient service for your peace of mind.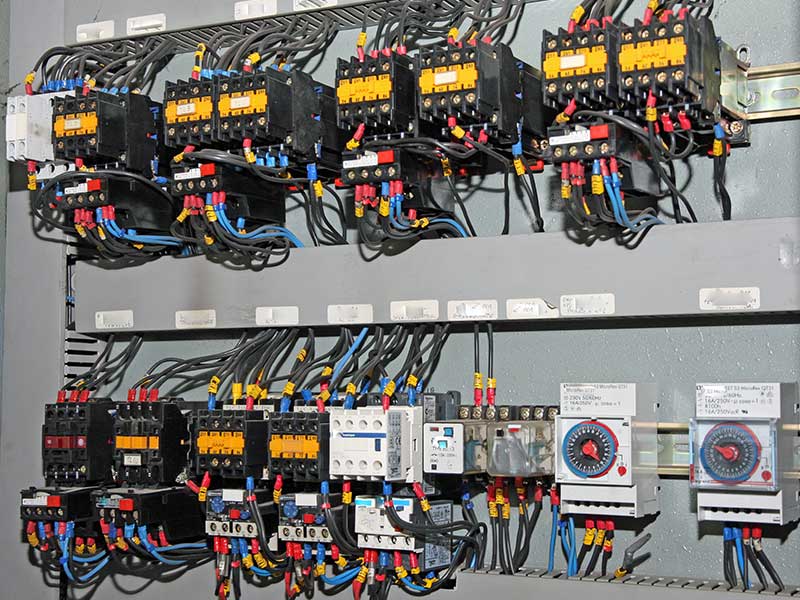 Design & Build
No matter the size or scope of your design and build project, BBRM Norfolk Partners LLC is the general contractor you can trust to get your ideas off the ground. We can help you bring your concept to life with our team of expert design engineers and construction specialists who are on staff and available to assist you every step of the way.
With a collaborative problem-solving design & build team at your disposal, you can count on us to provide you with the right solutions for your residential or commercial project. Whether you're renovating a town square or building a home starting at square one, we'll help you complete your project on time and on budget.
Hiring a design & build contractor requires a high level of trust and great communication, and the pros at BBRM Norfolk Partners LLC deliver. Get started on your project today by calling the pros at BBRM Norfolk Partners LLC.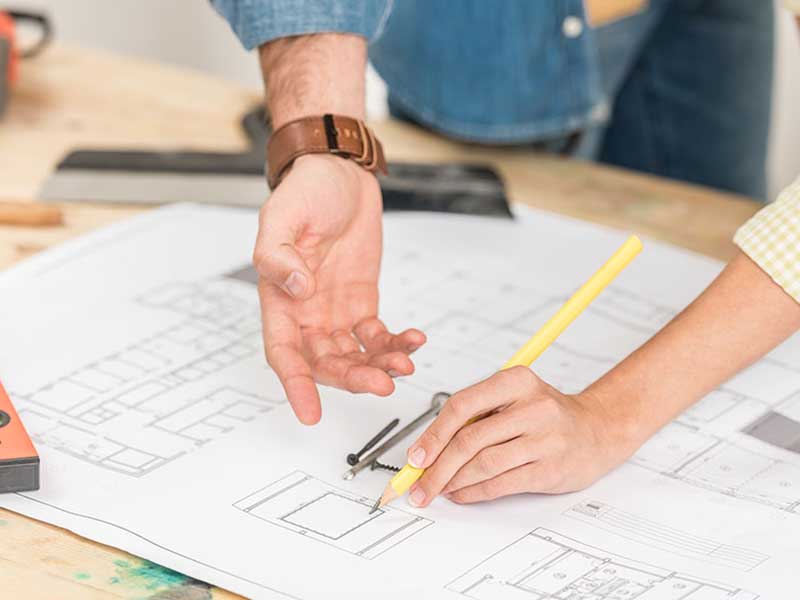 Security System Installation in Norfolk
Now more than ever, keeping your home or business secure is vital. BBRM Norfolk Partners LLC proudly installs security systems, fire alarms, telecommunications systems, and building automation systems to keep your property safe.
Our extensive experience and knowledge of the latest in cutting-edge security and networking technology set us apart from the competition. We even offer backup generator installation services to keep your systems operating in the event of an emergency.
Let the pros at BBRM Norfolk Partners LLC give your Norfolk property the safety and security you want and give you the peace of mind you deserve. Contact us for more information about our security, networking, and alarm systems for your home or commercial property.
Frequently Asked Questions
Our design & build services at BBRM Norfolk Partners LLC are your one-stop shop to provide you with turnkey solutions for construction and refurbishment projects. Our team of experienced and knowledgeable professionals can help you every step of the way - from conceptualizing your ideas to personalizing your options to helping you stay on track with your budget and timeline. To schedule a design and build consultation in Norfolk, VA and the nearby communities, use our online form or give us a call today at 757-520-0378.
At BBRM Norfolk Partners LLC, we work with all types of business, government, and commercial projects and it's our mission to meet the unique needs of every client with superior services. We focus on quality, ensuring that the smallest details receive the attention they deserve. Our diverse staff holds numerous certifications and designations that serve as a testament to their experience and expertise to tackle projects of any shape or size. From general contracting to electrical services to security and alarm systems, BBRM Norfolk Partners LLC is qualified to handle the most complex commercial projects with results that will exceed your expectations.
There are many different types of security and alarm systems available on the market today and the pros at BBRM Norfolk Partners LLC can help you choose the right system for your Norfolk property. We install full-home security systems for homeowners, carbon monoxide detectors for manufacturing facilities, and alarm systems to ensure that your business complies with all codes and regulations for commercial, residential, and public properties.BBRM Norfolk Partners LLC is the local alarm system installation specialist you can trust for personalized customer service to help you plan the right system that will ensure the security and safety of your property.
There are a variety of fire alarm systems available based on the type of commercial property you have. Codes are established by local entities and can vary from area to area, as well as by the type of commercial property, so it's important to have your fire alarm installed by an experienced professional who is up to speed on all regulations that pertain to your Norfolk area property. All of our fire alarm systems meet the standards set by the National Fire Protection Association and our skilled installers carry all credentials and certifications to ensure that your alarm system will meet the highest standards for excellence and performance.
Our General Construction Articles
Expert Fire Alarm Installation & Security Protects Your Norfolk Property

Properly installed fire detection and security systems can protect your Norfolk property from damage and theft. When it comes to security and fire alarm installation, a qualified Norfolk general contractor can provide you with quality results. Whether you're looking for security and protection for your home, business, […]

Planning Networking, Telecommunication, And Electrical Services For Your Norfolk Property

Whether you're planning efficient electrical services for your new construction project, modernizing your existing telecommunications system for a public property, or installing a cutting-edge networking system for your Norfolk business, having a general contractor on your team can make all the difference when it comes to […]
Schedule a Consultation Today & Speak to a Construction Management Professional