Trusted General Contractor in Hampton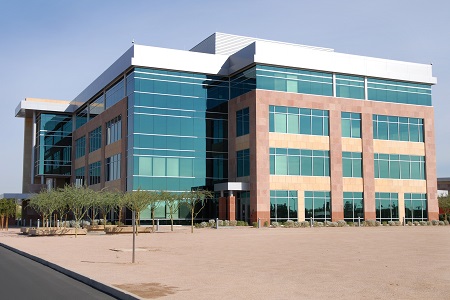 The Hampton general contractor you can trust for quality residential, commercial, and public construction services is BBRM Norfolk Partners LLC. We're a strategic partnership of highly qualified minority-owned contractors serving the Hampton Roads region. At BBRM Norfolk Partners LLC we're not just building structures, we're working hard to build our Hampton community.
Our team of skilled construction specialists has experience in all aspects of residential, commercial, governmental, and green building projects and we'll be with you every step of the way. Whether you need design and build services to start from square one, want to ensure that your property is squarely secured, or are re-imagining your town square, we've got a service to meet your needs at BBRM Norfolk Partners LLC.
A Commercial Construction Expert For Your Hampton Project
At BBRM Norfolk Partners LLC, we provide all aspects of commercial construction services to bring your project in on time and on budget. From designing a complex municipal project to providing construction management & administration services to installing a cutting-edge networking and telecommunications system for your business, you can count on our skilled professionals to provide you with the highest level of quality service for your Hampton project.
Fire Alarm Installation & Security Systems To Protect Your Hampton Property
Now more than ever, keeping your Hampton property secure is important for the safety of the people who use your buildings. BBRM Norfolk Partners LLC offers a wide range of services to protect your Hampton property, including:
Fire Alarm Installation
Security Systems
Surveillance Systems
Smoke Detectors
Carbon Monoxide Detectors
Minorty-owned BBRM Norfolk Partners LLC is proud to be the trusted general contractor serving the Hampton area with professional workmanship and quality results. Give us a call today at 757-520-0378 or request a consultation using our easy online form.
Quality Construction Services From An Experienced Hampton General Contractor
BBRM Norfolk Partners LLC offers a broad range of construction services in Hampton and throughout the surrounding Hampton Road communities. We want to be the general contractor you trust for services that include:
General Contracting Services
Residential Construction
Commercial Construction
Design & Build Services
Solar & Electrical Systems
Telecommunications & Networking
If you've been looking for a qualified general contractor for your construction project in the Hampton area, give us a call today at 757-520-0378. You can count on our team of skilled professionals to uphold the highest level of quality for your project.
Building A Better Hampton
It's hard to imagine Hampton being any better than it is. With our relaxing beaches, waterfront access, and exceptional quality of life, Hampton offers a great place to live and work. At BBRM Norfolk Partners LLC, we celebrate our diverse culture by recognizing and respecting the things that make us different and focusing on the things that bring us together.
We're proud to be part of the cooperative effort to build a better Hampton by mentoring other minority-owned businesses and providing quality construction services that will stand the test of time. Through our commitment to our community, we can ensure the future of an inclusive construction services industry that will benefit the entire Hampton area. Schedule a Consultation Today & Speak to a Construction Management Professional