Professional General Contractor in Chesapeake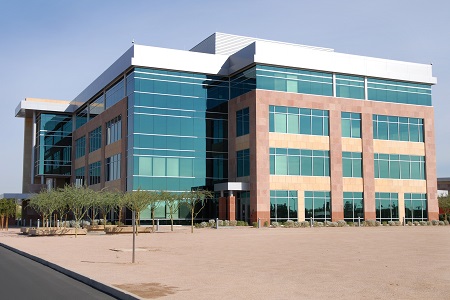 BBRM Norfolk Partners LLC is the trusted general contractor in Chesapeake that you can count on for top-quality construction services to meet your needs. Our minority-owned business specializes in residential and commercial construction services, electrical contracting, security system installations, and more!
Whether you're looking for a general contractor who offers design and build services to bring your project ideas to life, are modernizing the telecommunications system in your municipal facility, or have a list of needed renovations for your home, our team of qualified and experienced professionals are here to assist you every step of the way.
General Construction
Design & Build Services
Fire Alarm Installations
Security & Surveillance Systems
Solar & Electrical Services
Project Management
Networking & Telecommunications
If you've been looking for a qualified general contractor for your Chesapeake area project, call the experts at BBRM Norfolk Partners LLC today to schedule a consultation.
Commercial Construction Services For The Greater Chesapeake Area
At BBRM Norfolk Partners LLC, we work with businesses, government entities, and commercial property owners to provide quality commercial construction services that will exceed your expectations. You can count on our team of skilled professionals to bring your project in on time and on budget.
We meet all criteria and requirements as a minority-owned general contractor, and with our team of skilled professionals, we have extensive knowledge and a capacity for quality that will enhance any project. Through our years of experience, our commitment to our Chesapeake community, and our unmatched professionalism we'll provide you with quality results that will exceed your expectations.
Expert Fire Alarm Installation To Protect Your Chesapeake Property
Expert fire alarm installation can make all the difference when it comes to the safety of your Chesapeake property. Having properly installed smoke detectors, carbon monoxide detectors, and fire alarm systems that are in good working order and designed specifically for the use of your building is vital. BBRM Norfolk Partners LLC offers expert fire alarm installations for homes, businesses, commercial properties, and public buildings that are custom-tailored to meet your needs and meet all National Fire Protection Association (NFPA) standards.
Power Your Chesapeake Property With Our Electrical Contractor Services
At BBRM Norfolk Partners LLC, we rise to the challenge of providing expert electrical services to meet the needs of our Chesapeake clients. From electrical system planning to retrofitting your existing grid to installing the latest in cutting-edge solar power technology, our team of skilled electrical services experts will work hard to provide you with an exceptional customer experience. We're proud to provide homes, businesses, and public properties with the highest standards of quality on every job, every time.
Let's Build Chesapeake Together
Nestled in the heart of the coast, Chesapeake is one of the seven cities in the famed Hampton Roads region of Southeastern Virginia. Our peaceful sanctuary has a comfortable pace and a high quality of life, but engaging activities, amenities, and events are always nearby.
At BBRM Norfolk Partners LLC, we're proud to be a part of the Chesapeake community as we work to help other minority-owned businesses grow and thrive. We're all working together to build a strong, diverse, and inclusive construction services industry in Chesapeake and to maintain our home as a great place to live, work, and play.
To request a consultation for a general contractor for your Chesapeake construction project, call BBRM Norfolk Partners LLC today at 757-520-0378. Schedule a Consultation Today & Speak to a Construction Management Professional