Commercial Construction: New Design & Build Or Existing Facility Upgrades In Norfolk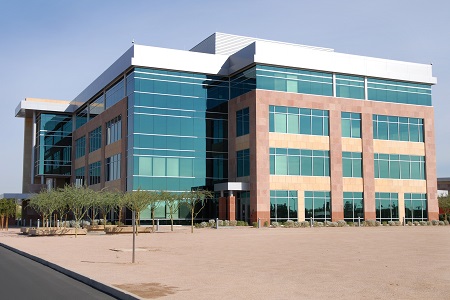 BBRM Norfolk Partners LLC is proud to work with all types of business, government, and commercial construction projects in the Norfolk area. We focus on the quality of our workmanship, ensuring that the smallest details receive the attention they deserve while bringing your commercial construction project in on time and on budget.
As a minority-owned general contractor for Norfolk and the surrounding areas, we're focused on improving our town and helping to create a culture that recognizes, respects, and values our diverse community. If you're looking for a commercial construction specialist for your project, call the trusted pros at BBRM Norfolk Partners LLC today at 757-520-0378 to schedule a consultation.
Commercial Building Contractor
Hiring a commercial building contractor you can trust for your Norfolk area building project may seem like a big task, but the pros at BBRM Norfolk Partners LLC can help reduce your stress and save you time and money. With our expert commercial construction management & administration services and our skilled team of qualified contractors, we'll be your point of contact. Whether you need design & build services or are modernizing an older building, our team of commercial construction professionals has you covered.
Why Choose BBRM Norfolk Partners LLC
From our competitive bidding to the unmatched quality we deliver on every project to our efforts to improve the local workforce and quality of life in our community, it's easy to see why BBRM Norfolk Partners LLC is the commercial construction contractor you can trust to bring your project in on time and on budget. We work to reduce our carbon footprint, provide education services, and offer opportunities for personal growth within our network through inclusion and diversification.
With our focus on precision and quality workmanship, it's easy to see why we're the commercial construction specialist trusted by businesses and government agencies at every level. To schedule a consultation with one of our skilled professionals, contact us using our online form or give us a call today at 757-520-0378.
Commercial Construction Services - Security, Solar, & Networking
Whether you're starting from square one and need a commercial construction building and designer, want to ensure that your business is squarely secure, or are re-creating your town square, BBRM Norfolk Partners LLC offers a wide variety of commercial construction services to meet your needs in the Norfolk area.
General Construction / Design & Build Services
Electrical System Planning & Installation / Solar Power
Fire Alarm Installation / Surveillance & Security Systems
Telecommunications & Networking Services
Construction Management & Administration
We offer retrofitting and modernization for older buildings and expert planning for installing electrical, security, and networking systems for new construction. BBRM Norfolk Partners LLC as extensive experience as a general contractor and project manager for government entities, and we carry all required credentials for minority-owned government contracting services.
If you're looking for a commercial construction professional you can trust for the highest standards of quality for your next Norfolk area project, call the team at BBRM Norfolk Partners LLC today! Schedule a Consultation Today & Speak to a Construction Management Professional