Professional General Contractor Serving Yorktown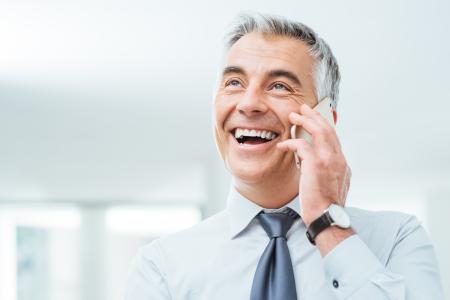 The experienced minority-owned general contractor you can trust for quality workmanship that is on time and on budget is BBRM Norfolk Partners LLC. Our strategic partnership of qualified, knowledgeable, and experienced professionals specializes in residential and commercial general construction services, electrical services, security & surveillance systems, and more.
Whether you're looking for design and build services to get your project off the ground, are modernizing your telecommunications system for your government facility, or are remodeling your home, BBRM Norfolk Partners LLC is the general contractor you can count on to be with you every step of the way. Call BBRM Norfolk Partners LLC today to schedule a consultation in the Williamsburg area.
The GC You Can Count On For Quality Commercial Construction In Yorktown
BBRM Norfolk Partners LLC has experience working with a variety of entities to complete many types of projects - from the simple to the complex. Our skilled professionals perform services for all types of businesses, public works, and commercial projects. It's our mission to meet the unique needs of every client by providing superior services and quality results on every project.
Our team of diverse commercial construction professionals holds numerous certifications and designations that offer insight into their professionalism and expertise. Whether you're starting at square one with design and build services, want to squarely secure your Yorktown business or are ready to reimagine your town square, you can count on the pros at BBRM Norfolk Partners LLC for the highest level of quality. To schedule a consultation with a general contractor for your Yorktown commercial construction project, give BBRM Norfolk Partners LLC a call today at 757-520-0378.
Protect Your Yorktown Property With Surveillance, Security, & Fire Alarm Installation
With so many different types of security and alarm systems available on the market today, finding the right system to meet the unique needs of your Yorktown property may seem like a challenge. The pros at BBRM Norfolk Partners LLC can help you choose the right systems to ensure the safety and security of your Yorktown home, business, or commercial property with our top-quality design and installation services:
Fire Alarm Installations
Security Systems & Networking Services
Surveillance Systems & Video Services
Carbon Monoxide Detectors & Smoke Detectors
Door & Window Alarms
Now more than ever, it's so important to keep your Yorktown home, business, or public property secure. BBRM Norfolk Partners LLC will ensure quality results for your residential or commercial project.
BBRM Norfolk Partners LLC Is The Right Choice For Your Yorktown Project
As a minority-owned general contractor serving the Yorktown, VA area, BBRM Norfolk Partners LLC is proud to provide opportunities for other minority-owned construction businesses to thrive and grow. We're focused on building a culture that recognizes and respects our differences and values the shared commitment to our building our Yorktown community.
If you've been looking for a reliable Yorktown general contractor for your residential, commercial, government, or green building project, give BBRM Norfolk Partners LLC a call today at 757-520-0378 or request a consultation using our easy online form.
Building A Stronger Yorktown
The site of the final battle of the American Revolution, Yorktown is known today as one of the best places to live in Virginia. Our exceptional schools, our high-quality museums, and our award-winning farmers market are just a few of the many things that make Yorktown a destination for those looking to build homes and businesses.
At BBRM Norfolk Partners LLC, we are committed to building our Yorktown community with a broad array of quality construction services to meet your needs.
Residential Construction
Commercial Construction
Design & Build Services
Security & Surveillance Systems
Fire Alarm Installations
Construction Management & Administration
Telecommunications & Network Design & Installation
BBRM Norfolk Partners LLC is proud to be a part of the cooperative effort to create a stronger community by mentoring other minority-owned businesses and providing opportunities for growth. We're working hard to ensure the future of an inclusive and thriving construction services industry that will benefit the entire Yorktown area. Schedule a Consultation Today & Speak to a Construction Management Professional