Expert Fire Alarm Installation & Security Protects Your Norfolk Property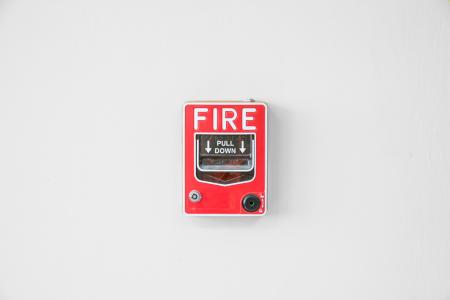 Properly installed fire detection and security systems can protect your Norfolk property from damage and theft. When it comes to security and fire alarm installation, a qualified Norfolk general contractor can provide you with quality results.
Whether you're looking for security and protection for your home, business, or publicly-owned property, professionally installed security systems offer 24-hour protection that can save lives in the event of an emergency. Many government entities have specific requirements for different types of properties, and your general contractor will have the knowledge and experience to guide you through the process.
Let's take a look at a few different types of security systems and how they can benefit your Norfolk property.
Fire Alarms
Professional fire alarm installation can help you protect your Norfolk business by notifying the people in your building and first responders at the first sign of trouble. The quicker the response, the less likelihood of injury to people or damage to property. There are a variety of fire alarm systems available, and your general contractor will provide fire alarm installation based on the type of property and the codes and regulations that apply.
All fire alarm systems should meet standards set by the National Fire Protection Association. Be sure to ask about adding smoke detectors and carbon monoxide detectors for added peace of mind.
Security Systems
Installing an alarm system for your Norfolk home or business will give you the peace of mind you deserve knowing that people and property are protected in the event of a break-in. A security system design and installation professional will help you create a tailored system that may include door and window alarms, motion sensors, and monitoring services. Be sure to talk to your general contractor about any unique needs you may have, as they have access to the latest in security and alarm technology.
Often, the mere presence of an alarm system is enough to deter criminals, so be sure to ask about signs and stickers that let would-be intruders know that your property is protected.
Surveillance & Video Systems
Video surveillance systems are a cost-effective way to monitor your property and provide you with a record of activities to help you prevent loss and property damage for your Norfolk property. A surveillance system gives you the ability to monitor your property without the cost of a security force and can even reduce your insurance premiums. A general contractor can design and install a new system or update your existing system to give you the features you're looking for.
Having a video surveillance system for your business, commercial property, or publicly-owned property is an added safeguard for creating a secure environment for your staff, patrons, and guests.
Professional Safety & Security System Installations From Norfolk's Trusted General Contractor
Now more than ever, keeping our Norfolk property safe and secure is of the utmost importance. BBRM Norfolk Partners LLC is the trusted general contractor in Norfolk offering quality fire alarm installations, security system installations, and more for your home, business, or government property.
In addition to our fire alarm installation services, BBRM Norfolk Partners LLC offers a broad range of general construction services to meet your needs, including:
General contracting & general construction
Design & build services
Telecommunications & networking systems
Construction management & administration
Electrical services & solar power
At BBRM Norfolk Partners LLC, we have the qualifications and credentials that meet all requirements for minority-owned general contractors. You can count on us to provide construction services that meet the highest standards for quality, no matter how large, small, or complex your project may be. Call us today at 757-520-0378 or use our easy online form to request a consultation. Schedule a Consultation Today & Speak to a Construction Management Professional