Benefits Of Hiring A General Contractor For Your Norfolk Building Project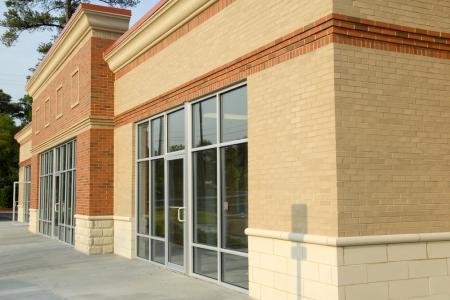 No matter how simple your Norfolk building project may seem, hiring a general contractor will help you stay on time and on budget. But the benefits of having a professional on your side don't stop there. When you consider the constant struggle with looming deadlines, tracking down and overseeing reliable contractors, and the availability of resources, a general contractor can also save you a good deal of stress on your construction project.
What Does A General Contractor Do?
A general contractor offers construction management & administration and serves as a single point of contact overseeing your project from start to finish. They're responsible for hiring sub-contractors and managing employees, coordinating materials and equipment, and making sure that all workmanship adheres to local codes and regulations. They apply for all permitting and the responsibility for the project passing inspection stops with them.
A reliable and reputable general contractor will carry all required licensing and insurance, will ensure that all deadlines for the project are met in a timely manner, and has oversight of the project budget for better budget control.
Meeting Those Deadlines
Depending on the size and scope of your Norfolk construction project, it could take a few months or even a few years to complete. Issues with the weather, supply chains, or other unforeseen circumstances can bring progress to a standstill, but your general contractor will have the experience to handle issues with ease and flexibility.
An experienced general contractor generally allows for problems and has the support to make adjustments, ensuring that all deadlines are met throughout the project. They'll also have the skills and negotiating power to handle setbacks with dexterity.
Show Me The Money
An experienced general contractor has construction management & administration resources at their disposal to offer cost-savings on labor and materials for your Norfolk construction project Their project management skills are finely-honed, allowing for an efficient project that doesn't waste manpower or materials. And don't forget bidding power, which provides healthy competition for those who want to find the right balance of quality and savings.
A Trusted General Contractor For Your Norfolk Construction Project
Whether you're starting from square one on your Norfolk residential construction project, want to squarely secure your business, or are re-inventing your town square, BBRM Norfolk Partners LLC is the trusted general contractor for Norfolk and the neighboring communities. We offer a wide range of quality construction services to meet your needs, including:
Residential & Commercial General Construction
Electrical System Planning & Installation
Telecommunications & Networking Services
Video, Security, & Surveillance Systems
Construction Management & Administration
Design & Build Services
Fire Alarm Installation
We offer retrofitting and modernization for older buildings, expert planning and system installation, and construction services to bring your ideas from the ground up. We have extensive experience as a general contractor and project manager for government entities and we meet all requirements as a minority-owned contractor.
Our minority-owned construction business is focused on precision and quality workmanship, and we're proud to mentor and educate other local minority-owned businesses to build a strong Norfolk community. If you're looking for a general contractor for your Norfolk area project, call the pros at BBRM Norfolk Partners LLC today at 757-520-0378 or request a consultation using our easy online form. Schedule a Consultation Today & Speak to a Construction Management Professional